December 16, 2015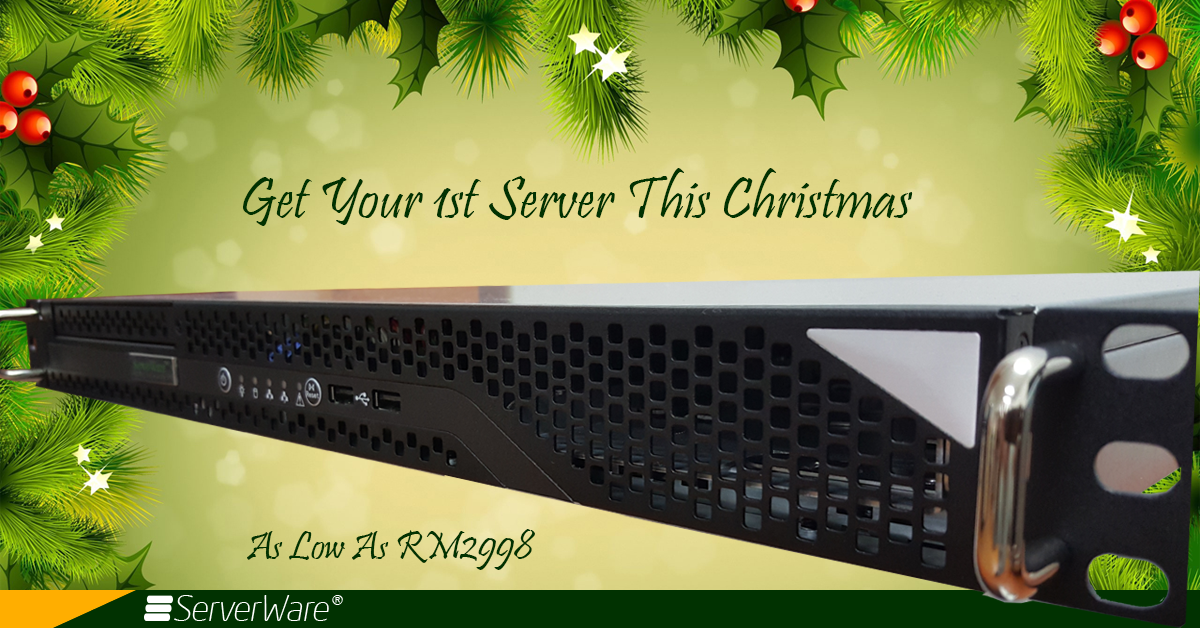 Servers. Its Christmas and Your Business needs Servers
Christmas is a magical holiday season that brings with it joy, love, and heartwarming thoughts. Inspire your friends and loved ones with just the right words needed to spread some Christmas joy. Christmas wishes allow you to convey your love and sincere thoughts in just the right way to anyone you know.
It's never too early to start doing the things you need for your business. All the tiny moments that lead up to the big celebration is what truly matters, right? (and then, there's time for less stress and more fun).
Capture ServerWare® SG13 1U server, the best offer that comes with this Christmas Wishlist. A true full specification Xeon based Servers that serves most of your business needs at the most affordable manner. A perfect gift for your very own business.

ServerWare SG13 SATA 1U Server System
Intel Xeon E3-1231V3 Processor
8GB ECC DDR3 Memory
1 x 1TB enterprise Sata HDD
IKVM Remote Management
2 x 1Gbe Intel Network Ports
3 Years Parts Warranty Back To Bench
RM 2998
ServerWare SG13 SAS 1U Server System
Intel Xeon E3-1231V3 Processor
8GB ECC DDR3 Memory
1 x 1TB enterprise Sata HDD
LSI 2308 SAS 6G RAID 0,1,10
IKVM Remote Management
2 x 1Gbe Intel Network Ports
3 Years Parts Warranty Back To Bench
RM 3348.00
Upgrade to 3 Years OnSite Support (Klang Valley Only)
Add RM 599.00
promotion period 16th Dec 2015 to 31st Jan 201 or while current supplies last
ServerWare Sdn Bhd wishes all our customers, friends and associates, "A little smile, A word of cheer, A bit of love from someone near A little gift from one held dear, Best wishes for the coming year, These make a Merry Christmas!"
ServerWare® is SuperMicro® Distributor in Malaysia