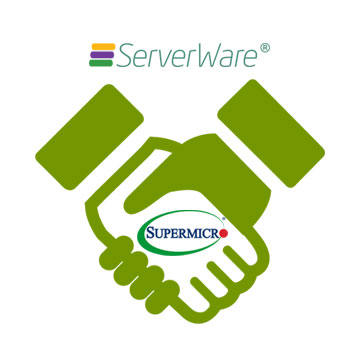 Serverware® is Supermicro® distributor
2016 Marks the year 14th year ServerWare® has been the leader Malaysian Technology company in providing Servers and Servers solutions in the country. Officially recognized as the #1 Malaysian Brand Servers we have been taking the leadership position in the numbers of server sell in Malaysia for the last 9 years.
What our customers knows is that our servers are branded as ServerWare® . However ServerWare® does not manufacture any servers at all. What we do is that we choose the best whitebox servers in the world and craft it together to provide the best and largest range of servers there is to offers. Recognizing that no one size fits all requirements, careful selection of the best solutions are choose and put together with our expertise on server integrations.
The best cost effectiveness goes with large volume aggregations. Otherwise the cost of servers will be high due to low volume pricing and logistical cost. these carefully chosen server crafting is branded as ServerWare® but does not take away the brand of SuperMicro® as the premier solutions to server building blocks.
SuperMicro Servers
Customers are still able to aquire SuperMicro® specific models that we do not agregate or specific parts and components. Serverware® as a distributor provides the route to aquisition and infomation to the use and usability of said request. Support and engineers escalation are provided through our trained engineers with years of experience in Server and server environment.
ServerWare® and SuperMicro® has signed the distributor arrangement for 6 years now. And we are proud to continue to forge ahead with this partnership to bring about more solutions to our Malaysian customers.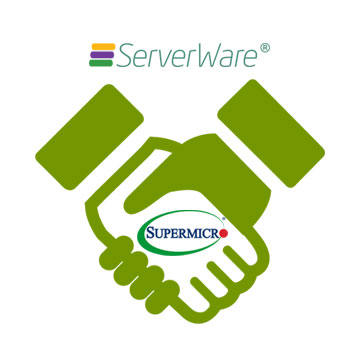 About ServerWare® Sdn Bhd
ServerWare® provides advanced hardware systems to cloud datacenters worldwide. Product lines include servers, storage, network switches, and integrated rack systems. ServerWare® customers want the same innovative cloud hardware technology in use by hyperscale cloud datacenter operators, but in off-the-shelf SKUs with global services. ServerWare® sells cloud hardware that delivers hyperscale performance, efficiency and advanced engineering, with flexible product configuration, rack integration, performance tuning and engineering consulting services to help customers deploy optimized cloud solutions for their unique cloud workloads.
ServerWare® is SuperMicro® Distributor in Malaysia