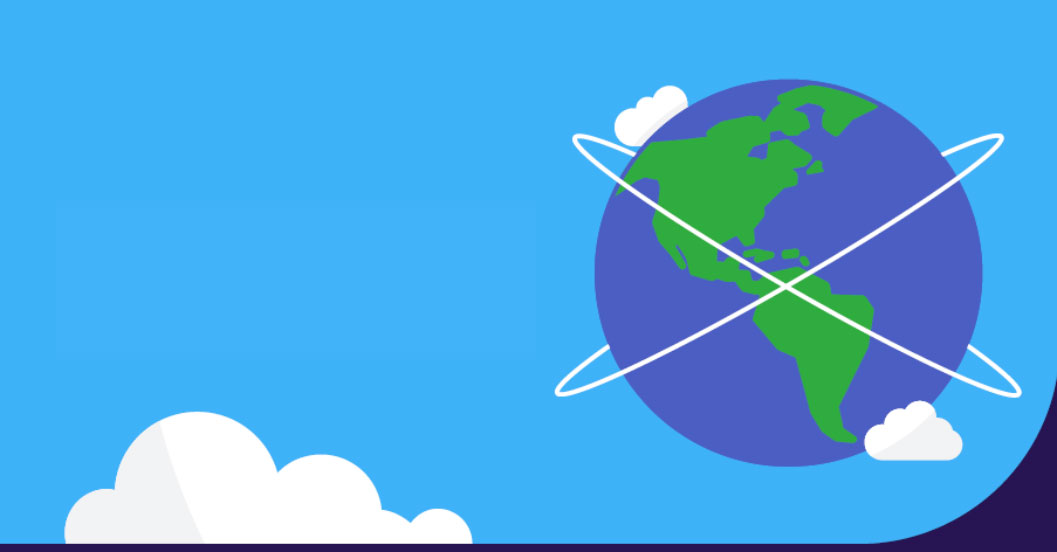 Learn Microsoft HCI with S2D
9.00am to 1.30pm
12th July 2017
Level 26th, Tower 3, KLCC
(Kuala Lumpur auditorium)
Back By Popular Demand.
Learn How To Energize Your Infrastructure for Performance and Reliability with Microsoft HCI.
Are You Ready for Microsoft HCI aka S2D?
Storage Space Direct, Microsoft HyperConverge Infrastruture
So have you heard of S2D? many of you have not. So what is S2D? Join many other in this exciting opportunity to learn about Storage Space Direct, S2D for short. It is Microsoft latest and greatest HyperConverged Solution. It is literally the latest and fastest kid on the block as they say. Of course speed is not the only significant capability and enchancements in store for you. Reliability and Security are the two other attributes.
Join us in this experience events to hear, see and try it out for yourself. don't take our words for it. Be ready to take away more than what you expect.
Seats are very limited.RVSP by invitation ONLY
Understand Windows Server 2016 Performance
How is it possible that putting a bunch of flash and normal spindle disks into servers grouped together with some amazing Software Defined Storage technology can make such a big different ranging up to 80Gb throughput and up to 5.7 million IOPS? This is achieved using the Software Storage Bus Cache which is automatically configured. Each S2D node has its own cache scoped. Thus provide a high speed storage cache that takes the hit before the East-West traffic ferries the data to the other node(s). This is within the each node. Support for more storage devices types even including hi-speed RAM memory make S2D, a Formula-1 class vehicle that does not have a comparable equal.
How about inter-node performance enhancement capabilities? This is made possible through the support for RDMA using iWARP or RDMA over Converged Ethernet (RoCE). The incredible speed with almost zero latency at wire speed make the S2D solution almost incomparable.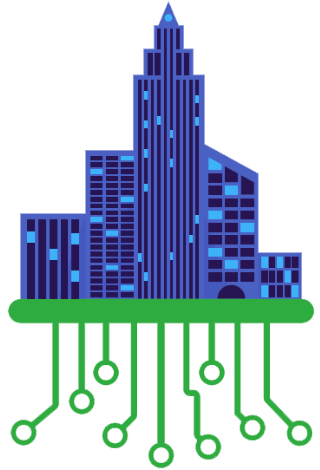 To summarize this, performance is achieved through:
Within each node with the S2D cache
Support of NVDIMM, NVMe, SSD, normal spindle drives through SAS and SATA
East-West traffic for inter-node communication and ferrying of data at super high speeds leveraging anything from 10Gb normal Ethernet to RDMA using iWARP and RoCE
A significantly improved and optimized ReFS file
Auto-tiering setup without any knowledge or experience in configuration and optimization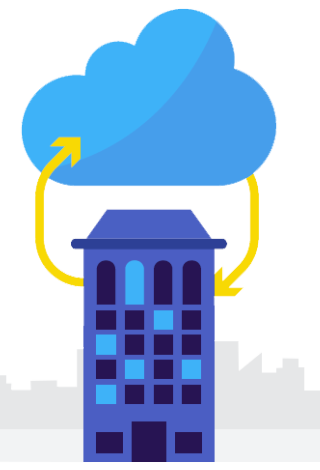 Reliability Comes With MS HCI
Without saying a solution without reliability is not practical and no organizations would consider it as their mission critical solution whether it is a small or very large organization. This critical area is supported in a multiple faceted manner:
The new ReFS file system brings a refreshing level of reliability + performance. It supports the ability to combine different disk tiers using different parity schemes in the same virtual disk volume
Reliability through storage resiliency against commonly requirements like disk and node failures
Taking to new heights, reliability has also come in the form of rack and even chassis level if blades are used
Ability to add extra nodes with ease for greater availability and thus also greater performance
Knowing  You Are Secured
Without greater security, all the above would prove to a severe handicap to this amazing solution. It is achieved through numerous ways shared below and more:Built-in antivirus and anti-malware with Windows Defender for file systems, OSes, applications and even data
Shielded VMs brings significant revolutionary security by 256bits BitLocker encryption of the VMs and the disks, and even preventing VMs from moving to untrusted hosts via Active Directory or TPM v2 chip on the motherboard
Secure Boot to prevent rootkits and boot sector hijacks and attacks
To prevent rogue or simply just inexperience administration, there is Just Enough & Just in Time Administration
To prevent man-in-the-middle attacks, there is Credential Guard and Remote Credential Guard
Windows Server 2016 Architecture
We have great content planned for non-technical and technical individuals so that you are informed and appreciate what Azure has brought to Windows Server 2016, confidently. Don't wait and miss this opportunity!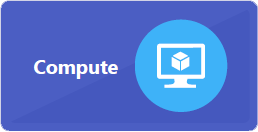 Windows Server 2016 includes new features for advanced virtual machine management. These capabilities improve the performance and efficiency of compute and virtualiztion across the datacenter with a footprint 25 times smaller, nested virtualiztion, Windows containers to isolate applications on a VM, and hot add and remove functionality of RAM.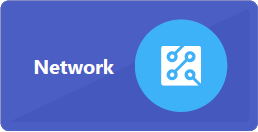 Windows Server 2016 provides software-defined network (SDN) capabilities to centrally manage virtual and physical network resources, isolated network infrastructure for multiple tenants, SLB and NAT for an enchanced network throughout, and NIC teaming for reliable performance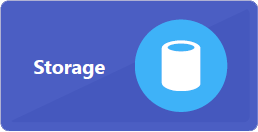 SDS in Windows Server 2016 simplifies the provisioning and management of storage resources with a scalable, flexible and easy to configure solution for a wide range of Microsoft Hyper-V anbd private cloud workloads.Storage Space Direct(S2D) pools together the local storage into a highly scalable and available server cluster in hyper converged or disaggregated/converge configurations.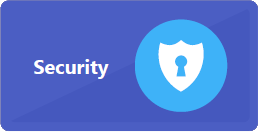 Windows Server 2016 adds new enchancements around security and auditing. Just Enough Administration security technology enables delegated administration for anything that can be managed with Windows PowerShell. The new Microsoft Shielded Virtual Machines technology protects vm's from compromised by encrypting disk and the satate of vm so that only the tenant admin can access them.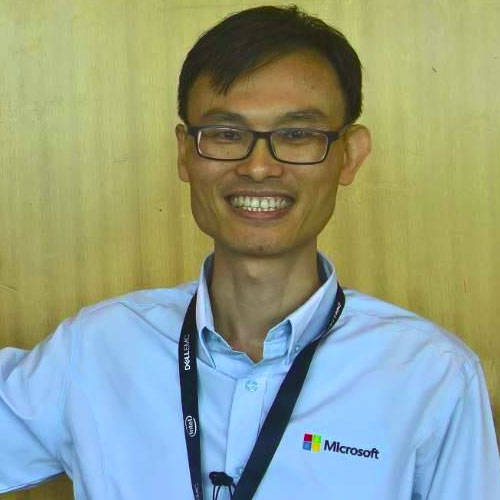 Noel Teng
Ex-MS Malaysia for 15 years, independent Technology Specialist & Consultant @ myIAN Sdn Bhd
Supporting MS Regional in Singapore for Windows Server and Hyper-V partner readiness since 2014
Supported MS Malaysia launch for Windows Server 2016 (27th Oct 2016)
An active community contributor and evangelist for Windows Server, Hyper-V, System Center and Cloud
Join me online in Facebook at https://www.facebook.com/groups/myIAN/
Other social media at WhatsApp on +60122820130
Come Hear and Join Us.
12th July 2017
Level 26th, Tower 3, KLCC (Kuala Lumpur auditorium)
Agenda
TIME

 

KEY MESSAGES

 9.00am – 9.30am

 

 Registration and Networking

 9.30am -10.30am

 

Overview of Microsoft Hyperconverged with Storage Space Direct (S2D) and




Architecture Design by Noel Teng,

 10.30am – 10.45am

 

Morning Break

 10.45am – 11.45pm

 

Design and Planning for Deployment by Noel Teng

 11.45pm – 12.45pm

 

Optimization and Fine Tuning




by Reng Kwan  Lee

 12.45pm – 1.45pm

 

Lunch and Networking/ End
When: 12th July 2017
Where: Level 26th, Tower 3, KLCC (Kuala Lumpur auditorium)
Ideal for: IT admins, architects, IT sales specialists, solution architects, tech sales/ presales and tech BDMs
Here is what we have planned for you. Save this date in your calendar and get yourself ready for Microsoft Hyperconverged 2016.
12th Juy 2017 Level 26th, Tower 3, KLCC (Kuala Lumpur auditorium)
Toggle Map
Microsoft HyperConverged Solution with Windows Server 2016 Microsoft HyperConverged Solution with Windows Server 2016 Microsoft HyperConverged Solution with Windows Server 2016 Microsoft HyperConverged Solution with Windows Server 2016