December 22, 2015
Rackmount Server ServerWare® SD18D-CT 1U 1U
The ServerWare® SG18D-CT 1U Server is based on SuperMicro® Rackmount Server specifications design
The most advance 1U Server System that comes with
1. LSI3108 12G hardware raid / 2GB NVFlash
2. 2 x 10Gbe Intel® X540 Netowrk controller
3. It supports Dual (2) E5-2600V3 Intel® Xeon Processors family ( based on the Haswell micro architecture)
4. Up to 512GB Memory capacity on 8 Dimms configurations
5. Above all, it also comes with 4 SAS Hotswap Modules to provide up to 24TB RAW HDD Space on 6TB Configurations.
Priced at RM 5998, the ServerWare® SG18D-CT 1U Rackmount Server system is an ease to your budget and power to your server computing.
December 16, 2015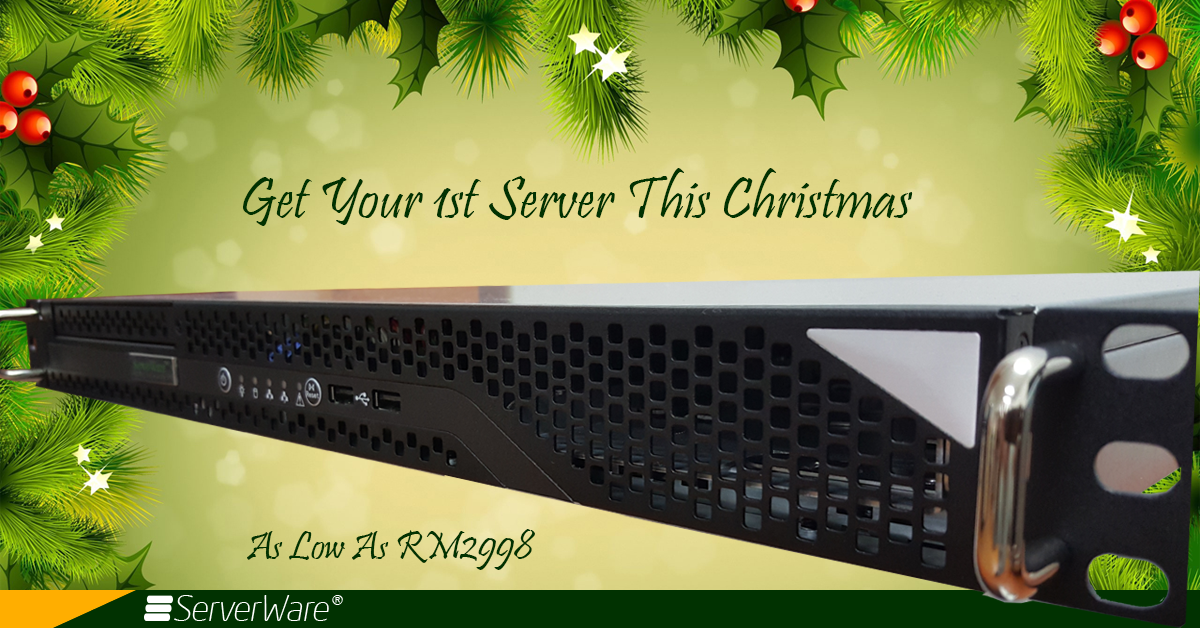 Servers. Its Christmas and Your Business needs Servers
Christmas is a magical holiday season that brings with it joy, love, and heartwarming thoughts. Inspire your friends and loved ones with just the right words needed to spread some Christmas joy. Christmas wishes allow you to convey your love and sincere thoughts in just the right way to anyone you know.
It's never too early to start doing the things you need for your business. All the tiny moments that lead up to the big celebration is what truly matters, right? (and then, there's time for less stress and more fun).
Capture ServerWare® SG13 1U server, the best offer that comes with this Christmas Wishlist. A true full specification Xeon based Servers that serves most of your business needs at the most affordable manner. A perfect gift for your very own business.